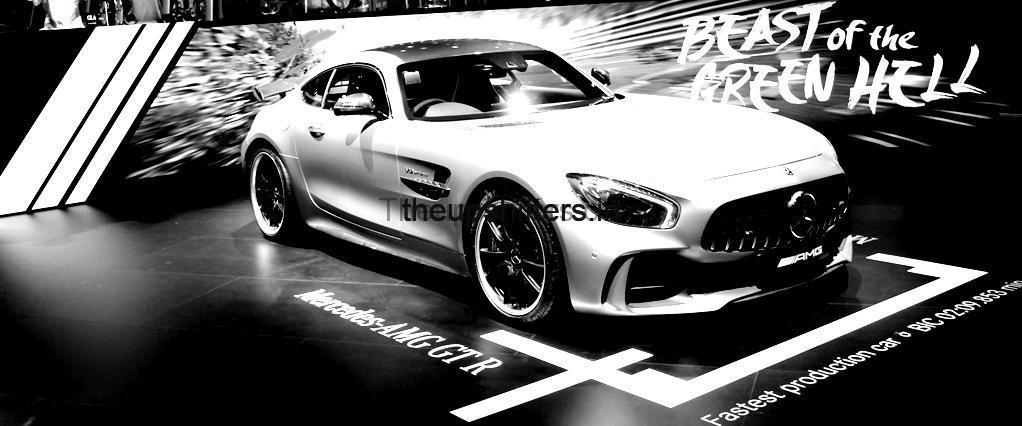 Auto Expo 2018 – Ladies and Gentlemen the Mercedes-Maybach S 650 2018 is here!
February 7, 2018
Teases the unique E-Class All-Terrain for its upcoming India debut
Showcases the 'future of mobility', the fascinating 'Concept EQ'
 Pavilion showcase of 13 fascinating cars: the most comprehensive range of Mercedes-Benz cars showcased ever
 Launch of the Mercedes-Maybach S 650 and the 'Made in India' BS VI Mercedes-Maybach S 560, to continue Maybach's popularity in India
 Unveiling of the E-Class All-Terrain: Further line-up of unique vehicles and expand to newer segments in India
 With 'Concept EQ' Mercedes-Benz showcases how electric cars can soon move into the fast lane: the concept vehicle, with the appearance of a sporty SUV, gives a preview of a new generation of vehicles with battery-electric drives
 Customer centricity to be bedrock of 'The Best Keeps Leading' philosophy
 Display of the popular Mercedes-AMG PETRONAS F1 team car
 The price of the Mercedes-Maybach S 650 is INR 2.73 crores and the Mercedes-Maybach S 560 is priced at INR 1.94 crores (Ex-showroom All-India)
Auto Expo 2018 Product lineup:
Launch car:
 Mercedes-Maybach S 650
Showcase cars:
 'Concept EQ'
and the E-Class E 220 d 4MATIC All-Terrain
Other showcase cars:
 E-Class E 350 d
 Mercedes-AMG GLC 43 4MATIC Coupe
 AMG GT R
 GLS 350d 4MATIC
 C-Class Cabriolet C 300
 GLA 220d 4MATIC
 C 250 d Edition C
 GLC 220 d 4MATIC
 AMG SLC 43
 F1 Car
Mercedes-Maybach S 650 stands for the highest levels of exclusivity, precision craftsmanship and automotive intelligence while the Maybach sedans guarantee a distinctly unique experience for its passengers.
Key product highlights:
 First India introduction of EU6 Technology by Mercedes-Benz in a petrol vehicle
 New V12 M 279 engine with an output of 463 kW (630 hp) and 1000 Nm Torque
 Radar based Driving Assistance Systems
 New triple-torch design MULTIBEAM LED headlamps with ULTRA RANGE High beam
 New front and rear bumpers with chrome elements
 Next generation telematics with NTG 5.5
 Magic Body Control
 Magic Sky Control
 New LED tail lights with crystal-look tail lamp and Coming Home function
 2×2 seats optionally available with folding tables
'Concept EQ':
With the appearance of a sporty SUV  the 'Concept EQ', paves the way sets an example for how electric cars can soon move into the fast lane. The concept gives a preview of a new generation of vehicles with battery-electric drives.
Key product highlights:
 Exterior design with new electro-look
 Driver-oriented cockpit with new electro-look
 Interior with new, touch-based controls without knobs
 User interface design with individualized content
 Avant-garde, functional interior
 Lighting mood: from welcome scenario to electric blue
 Adaptive ambience lighting for a feel-good atmosphere
 Powerful electric drive: 300 kW total output with a range of up to 500 kilometers
 Driver assistance systems for maximum safety
 Extended communication by Car-to-X technology
Mercedes-Benz E-Class All-Terrain:
From dirt roads to rock climbing or serpentine gradients to a snowbound ski lodge, the new E Class All Terrain goes where conventional vehicles are left in the parking lot. The E-Class All Terrain is the lifestyle-oriented, resilient car. It is houses the perfectly the masculine SUV-style with the intelligent spacing concept of a sedan.
Key product highlights
 The All-Terrain cuts a fine figure thanks to its striking SUV look with powerful flared wheel arches and SUV radiator grille
 The most stand-out feature of the striking front is the SUV-style two-fin grille with a star integrated in the center
 The distinctive front bumper and the paneling in underride guard-look, electroplated in silver-chrome, also contribute to the robust SUV appearance of the E-Class All-Terrain
 In the side view the black wheel arch covers are a distinctive feature that emphasize the all-terrain SUV character
 The special features of the interior include a trim part in aluminium-carbon look exclusive to the All-Terrain, stainless steel sports pedals with rubber studs and floor mats with All-Terrain badging
 The All-Terrain has DYNAMIC SELECT with All-Terrain mode as a standard feature
 Exclusive 19 inch light-alloy wheels gives the vehicle a confident look of a SUV, with the ability to tackle all terrains and enhanced comfort on rough roads
Key digital initiatives:

AR based chatbot "Ask Mercedes":
 "Ask Mercedes" raises communication with the customer to a new level and provides answers in real time, 24/7, anywhere and via numerous communication channels (smartphone app, social media, and digital assistants).
The new app combines two functions:
o Chatbot: answers customers' most frequently asked questions relating to the operation of current vehicles.
o Augmented reality (AR) function: with the aid of the camera in the customer's smartphone, control buttons, control levers and displays can be scanned directly in the vehicle (initially E-Class and S-Class) to receive corresponding explanations.
Online marketplace for sale of Mercedes-Benz collection:
 Mercedes-Benz India have also rolled out an online marketplace to support dealers in the sale of collection items.
 The online store will house a range of genuine Mercedes-Benz collection items which consumers can purchase online and get delivered to their locations.
 The online shopping destination is https://www.shop-mercedes-benz.co.in/
For more details, please visit www.mercedes-benz.co.in
Pune & Greater Noida: A leader in the luxury car market for three consecutive years in India, the country's largest luxury car brand Mercedes-Benz, reiterated its commitment to the Indian customer with an array of fascinating products at the 14th Auto Expo 2018. Mercedes-Benz augmented its product lineup for 2018 with the launch of the exquisite Mercedes-Maybach S 650 and showcased the unique E-Class All-Terrain and the futuristic Concept EQ.