Yamaha YZF-R15 V 3.0 debuts in India at Auto Expo 2018
February 7, 2018
The new YZF-R15 comes with innovative technologies like VVA and A&S Clutch
 India Yamaha Motor (IYM) Pvt. Ltd. today announced the launch of its much-awaited super sports bike YZF-R15 (Version 3.0) during the inaugural day of Auto Expo 2018. The new super sports model offers a 155 cc, liquid-cooled, 4-stroke, SOHC, 4-valve, fuel-injected engine that uses innovative technologies like Variable Valve Actuation (VVA) and Assist & Slipper (A&S) Clutch.
Continuing with the great legacy of R-DNA since 1998 with the launch of YZF-R1, Yamaha carries the similar high technology and high performance forward with its new YZF-R15 (Version 3.0). It is armed with a powerful 155 cc engine with high compression ratio resulting in maximum 19.3 PS power at 10,000 RPM delivering a torque of 15 N.M at 8500 RPM.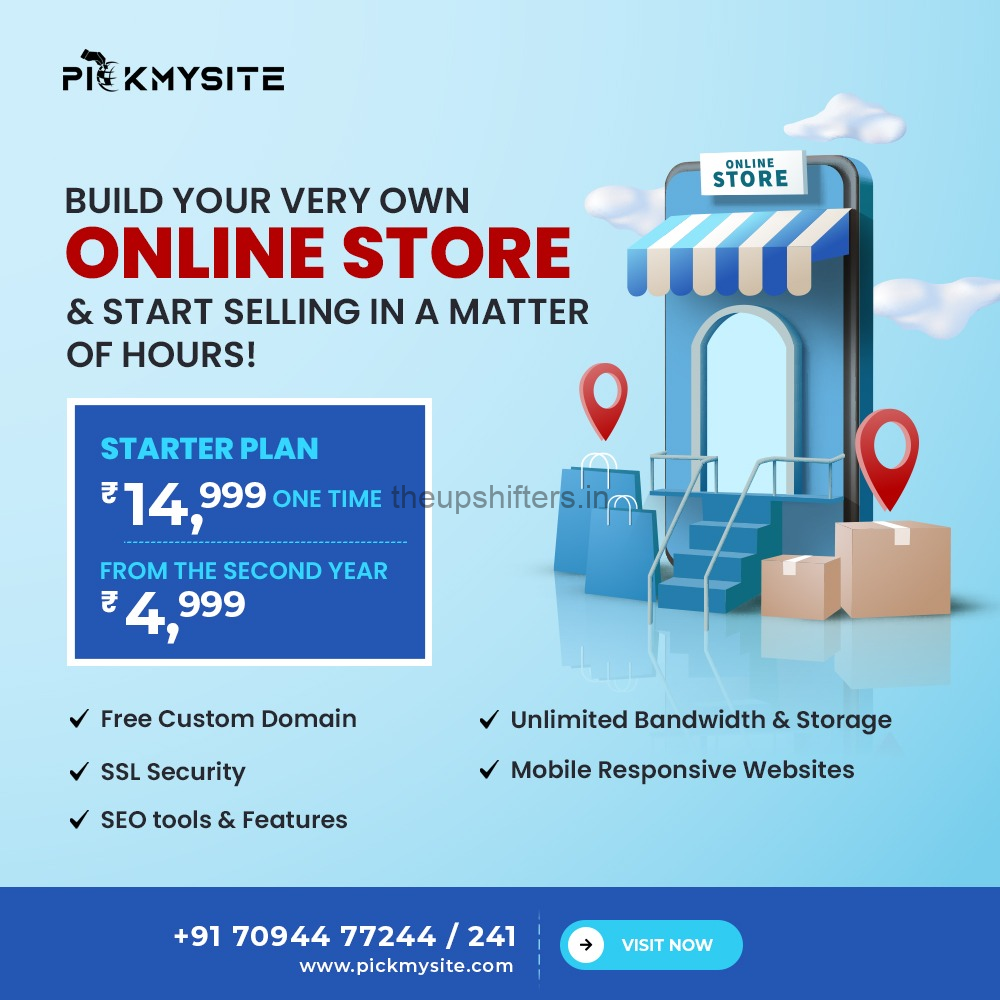 Yamaha introduces the revolutionary VVA system in India with this version which delivers top-end power without sacrificing torquey character in the low to mid-range rpm. This results in linear acceleration and high performance character along with sharper throttle response. Mounted on a Delta box frame, this technology promises a more powerful, feature rich and sportier model, along with the shift light and VVA indicator which makes the power band simple to manage. The Assist & Slipper (A&S) Clutch has been adopted to reduce the weight of the clutch pull and provide a low stress shifting during deceleration. The A&S Clutch provides smooth and enjoyable downshifts during the ride.
With its weight (wet) of 139 kg and a massive 170 mm ground clearance, the new YZF-R15 (Version 3.0) gets a stylish look from its fully digital instrument console and LED head and tail light. Yamaha's high performance handling is all about creating a machine that responds naturally to the riders' control perceptions. The feeling of rider-machine unity is achieved through the upgraded riding position (more aggressive) and wider size rear tire (same size as offered in YZF-R3).
In order to further encourage the racing enthusiasts, Yamaha will also market "Racing kit" consisting of Metzeler tyre along with Daytona muffler and Frame Slider with the new version. This kit can be additionally purchased from authorized dealers of Yamaha.
YZF-R15 V3 Racing Blue
Model
Launch Date
Price
Colours
YZF-R15 (Version 3.0)
February 2018
Rs. 125,000/-

(Ex-showroom Delhi)

·  Racing Blue

·  Thunder Grey
YZF-R15 (Version 3.0) specifications
Overall length
1990mm
Overall width
725mm
Overall height
1135mm
Seat height
815mm
Wheelbase
1325mm
Minimum ground clearance
170mm
Wet(with oil and a full fuel tank)
139kg
Minimum turning radius
2.8m
Engine type
Liquid cooled, 4-stroke, SOHC, 4-valve
Cylinder arrangement
Single cylinder
Displacement
155cm3
Bore & stroke
58.0×58.7mm
Compression ratio
11.6:1
Maximum horse power
14.2kW(19.3PS)/10000r/min
Maximum torque
15N・m(1.5kgf・m)/8500r/min
Starting system type
Electric starter
Lubrication system
Wet sump
Engine oil capacity
1.05L/1.10usqt/0.92Imp.qt
Fuel tank capacity
11L/2.9usgal/2.4Imp.gal
Carburetor Type/Fuel supply
Fuel injection
Ignition system type
TCI (transistor controlled ignition)
Spark plug model
MR8E9
Battery voltage/capacity
12V,4.0Ah(10HR)
Battery Type
ETZ-5
Final drive
Chain
Primary reduction ratio
3.042 (73/24)
Secondary reduction ratio
3.429 (48/14)
Clutch type
Wet, multiple-disc
Transmission type
Constant mesh, 6-speed
Shift type
Return
Gear ratio-1st gear
2.833 (34/12)
Gear ratio-2nd gear
1.875 (30/16)
Gear ratio-3rd gear
1.364 (30/22)
Gear ratio-4th gear
1.143 (24/21)
Gear ratio-5th gear
0.957 (22/23)
Gear ratio-6th gear
0.840 (21/25)
Frame type
Deltabox
Caster angle
25°30′
Trail
88mm
Steering Angle
Left:33°, Right:33°
Tire size(Front)
100/80-17M/C 52P Tubeless
Tire size(Rear)
140/70-17M/C 66H Tubeless
Rim size(Front)
17M/C × MT2.5
Rim size(Rear)
17M/C × MT4.0
Brake type(Front)
Hydraulic single disc brake
Brake type(Rear)
Hydraulic single disc brake
Diameter of  brake disk(Front)
282mm
Diameter of  brake disk(Rear)
220mm
Inside diameter of drum / Effective radius of disc(Front)
257mm
Inside diameter of drum / Effective radius of disc(Rear)
191mm
Suspension type(Front)
Telescopic fork
Suspension type(Rear)
Swingarm (link suspension)
Shock absorber assembly type(Front)
Coil spring/Hydraulic damper
Shock absorber assembly type(Rear)
Coil spring/Hydraulic damper
Wheel travel(Front)
130mm
Wheel travel(Rear)
97mm
Inner tube diameter of front fork
41.0mm
Headlight bulb type
LED
Headlight
LED
Auxiliary light
LED
Brake/tail light
LED
Turn signal light(Front)
12V,10W×2
Turn signal light(Rear)
12V,10W×2
Speedometer
Digital
Tachometer
Digital
Odometer
Liquid crystal
Trip meter
Liquid crystal
Fuel gauge
Digital
Clock
Digital
Fuel consumption indicator
Equipped
Engine:
Bigger 155 cc Engine along with a new bore x stroke ratio of 58mm x 58.7 mm and a higher compression ratio of 11.6:1
Forged aluminum pistons and DiaSil Cylinders are carried over from the previous generation which gives class leading durability to the motorcycle's engine
5 litre air cleaner [60% more than previous generation], larger diameter intake port of 30mm and a valve design
Newly design crank case vents which decreases pumping loss and increases power
New engine warmup method circulates the coolant within the engine itself and the thermostat opens and allows the coolant to circulate through the radiator, thus allowing for faster engine warmup
New muffler design with a 3 stage expansion & a 3 way catalytic convertor contributes to environmental performance
Style/ Design
Design and style inspiration from its siblings YZF- R1 and YZF- R6
"Next Strain of R-DNA" is a high-level fusion of a universal sense of beauty and an expression of speed that suggests a new dimension of riding
It balances the following factors in its design and styling
a front face reminiscent of the YZF-R1
fairings that give visual form to the airflow
a silhouette that alludes to its performance and handling
gear position indicator
The cockpit also has a serious and aggressive look with a hoard of features in the instrument console including 18 parameter display
[huge_it_slider id="9″]
About Yamaha's Pavilion at Auto Expo 2018: FASHIONATION
[huge_it_slider id="8″]
Yamaha's pavilion at the Auto Expo 2018 manifests the brand's unique style and the fashionable image. As a brand, Yamaha is full of young spirit that provides an enriched life through creating KANDO for all members of an Indian family. Its aspirational values are carried through unlimited racing DNA, street fighters like MT and FZ, Fascino as the pinnacle of fashion along with high performance, stylish design, latest technology and good utility. All of them joins together to unlock the riding fashion of India or the FASHIONATION.
The R Corner expresses passion in speed while the FZ Corner desires to be street smart. As the MT Corner thrusts to break the habits, the Fascino Corner believes beauty lies in being "yourself". The Ray-ZR studio is sure to come out with its youthful liveliness following the spirit of Yamaha as the entire pavilion is geared up to showcase the range of Yamaha's global and domestic products that revs the heart of Indian customers. It idolizes the Yamaha's brand DNA of being stylish, sporty and innovative.
About Yamaha's MOTOROiD
With the aim to create a new-generation motorcycle in the unique style of Yamaha, the cutting edge expertise of Yamaha's product development team gave birth to the concept "MOTOROiD". Its presence at the Auto Expo 2018 showcases Yamaha's technological marvel to the Indian customers.
MOTOROiD is a concept-validation-experiment EV model aiming at personal mobility that people and machines resonate. In order to create a new exciting experience based on motional value, this concept was developed by employing artificial intelligence. Using an advanced balance control system, the machine senses its own state, moves to the upright position by means of changing its centre of gravity and maintains its position. In addition to be able to recognize its owner, it acts more like a riding partner by responding to its rider's behaviour through various functions.
Yamaha would like to raise the future image of mobility beyond just being a tool of transportation and developing technologies that create new values for the customers.
About Yamaha Motor India Sales Pvt. Ltd
Yamaha Motor made its initial foray into India in 1985 as a joint-venture. In August 2001, it became a 100% subsidiary of Yamaha Motor Co., Ltd, (YMC), Japan. In 2008, Mitsui & Co., Ltd. entered into an agreement with YMC to become a joint-investor in India Yamaha Motor Private Limited (IYM). YMC has established its wholly-owned subsidiary – Yamaha Motor India Sales Pvt. Ltd. (YMIS) in India to independently support IYM in Sales & Marketing of its products.
Presently, YMIS supports IYM to market and sell its two-wheelers including Sports model such as YZF-R15S (149 cc); Blue-Core Technology enabled models such as FZ 25 (249 cc), Fazer 25 (249 cc), FZ-S FI (Fuel-Injected, 149 cc), FZ FI (Fuel-Injected, 149 cc), Fazer FI (Fuel-Injected, 149 cc), SZ-RR version 2.0 (149 cc), Saluto (125 cc), Saluto RX (110 cc), Cygnus Ray-ZR (113 cc), Fascino (113 cc), Cygnus Alpha (113 cc), Cygnus Ray Z (113 cc); latest superbike MT-09 (847 cc) and YZF-R1 (998 cc).